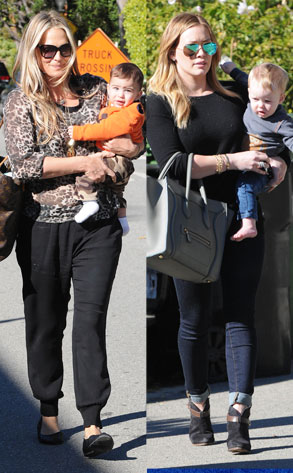 Dharma/INFphoto.com
Double the cuteness!
Hilary Duff and Molly Sims took their baby boys to the same music class Thursday in Beverly Hills, Calif.
The former Lizzie McGuire star, 25, wore a sleek black ensemble and high heels as she toted 10-month-old Luca into the class. Sims, 39, wore a leopard-print top and black pants as she toted 6-month-old Brooks into the class.