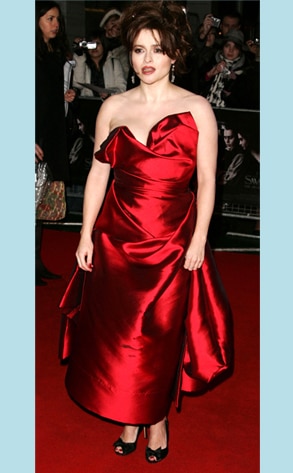 Mark Andrews/ZUMAPress.com
Four relatives of actress Helena Bonham Carter died in a minibus crash during a safari vacation in South Africa on Wednesday, according to the UK newspaper, Telegraph. Two others escaped with injuries.
Fiona Bonham Carter, the star's cousin, survived with a broken collar bone, along with one of her sons, Piers, who had whiplash. However, Fiona's 14-year-old son Marcus Egerton-Warburton, mother Brenda Bonham Carter, stepfather Francis Kirkwood and sister-in-law Kay Boardman all perished when their vehicle flipped over after a tire burst. They were in a remote area six hours outside Johannesburg.
In light of the tragedy, the Oscar-nominated actress and her boyfriend, director Tim Burton, are reportedly back in Britain to grieve with family. Bonham Carter, who gave birth to the couple's second child in December, had been in Albuquerque, New Mexico, filming Terminator Salvation opposite Christian Bale.