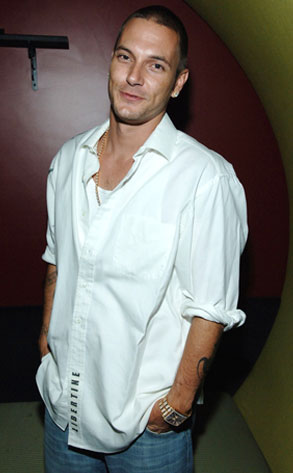 Denise Truscello
While Britney Spears may be headed back to court to fight some hefty legal bills, her ex-husband headed to Las Vegas to party like the rock star he's not.
Kevin Federline, his brother and a bunch of guy friends set up camp VIP-style inside a private cabana at Tao Beach Monday afternoon, after gambling at the Venetian over the weekend.
"The guys were all in great spirits," a Tao Beach spy tells E! News, who noted the boys wolfed down Kobe beef burgers and platters of chicken satay.
And they washed it all down with K-Fed's favorite, a bottle of Jack Daniels and shots of Patrón.
Funny, because we figured it was Brit who would need a shot or two after opening that latest tab from her former attorney Stacy Phillips (for $338,414.87). Pass the bottle, Federline... Salud!