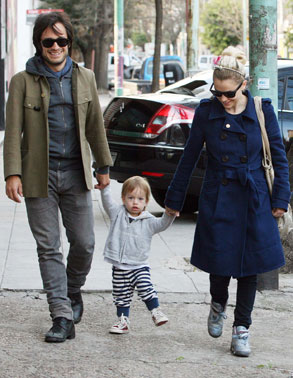 INFphoto.com
Gael Garcia Bernal, star of critically acclaimed films Babel and The Motorcycle Diaries, took to his Twitter to announce some happy news.
The 32-year-old Mexican actor and his girlfriend, actress Dolores Fonzi, have welcomed a daughter. The happy father tweeted: "We share with you that our daughter was born. Libertad, her name. Libertad!"
This is the second child for the couple; they also have a two-year-old son, Lazaro. Gael also tweeted: "After the best week of my life, it just keeps getting better. I thank you infinitely for your congratulations."
Congrats to the second-time parents!