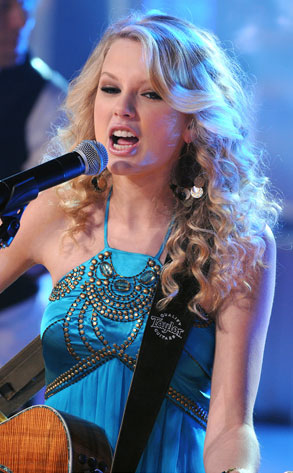 AP Photo
Taylor Swift just secured her high school diploma. Come this fall, expect her to be matriculating to top of the charts.
The 18-year-old country wunderkind, whose eponymous debut is the Energizer Bunny of the Billboard 200, announced today that her follow-up album, Fearless, will drop Nov. 11.
Swift wrote or cowrote all of Fearless' 13 tracks, including the Colbie Caillat collaboration "Breathe," the coming-of-age scorcher "Fifteen" (first heard at the Country Music Hall of Fame last fall) and "Change," which will be in heavy rotation the next couple weeks as Team USA and NBC selected it for use in daily highlight reels of the Summer Olympics.