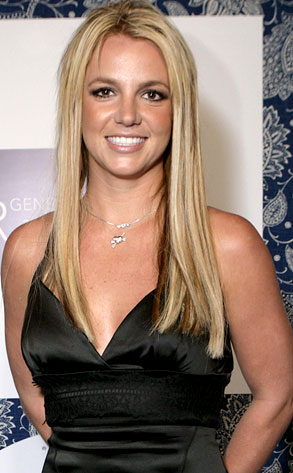 Todd Williamson/Getty Images
Count on Britney Spears to steal the spotlight at a soiree, even when she's not even doing anything.
Brit, along with dad Jamie Spears, made a late appearance at Phil Maloof's Beverly Hills music-label bash for the Rev Theory band Wednesday night.
"The Spears family is very close friends with the the Maloof family and vice versa," a source tells E!. "They came out to support them."
The popster arrived around 11:30, as the party was dying down, and held court in a roped-off VIP room at the front of the house.
"It was like an exhibit at a zoo," says another partygoer, Katie Thiele. "There was a line of people waiting to look in and see the Britney exhibit."