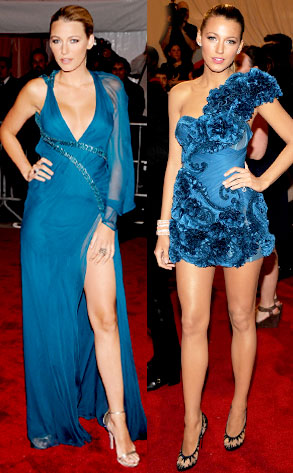 Larry Busacca/Getty Images
Does one best-dressed win beget another?
Blake Lively sure thinks so.
The Gossip Girl star was stunning at last year's Met Costume Institute Gala when she donned a gorgeous, teal-blue Versace number that showed off her stems and her chest.
Fast-forward to last night, where she really switched things up with a short teal Marchesa number...as opposed to yesteryear's long slit? Big diff.
Boobs, legs, color, hair, pose? Check! They're all present and accounted for.