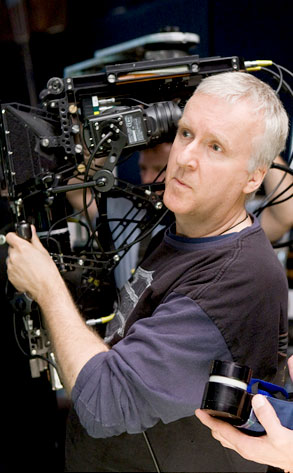 Mark Fellman/20th Century Fox
Avatar has been a hit, or miss, depending on which movie blabber-mouths you pay attention to, but there's no doubt the totally fun movie ride's doing well at the box office.
Maybe not as well as James Cameron and the film's financers would have hoped (since this movie cost like, what, $300 gazillion to make?), but lets get real: its making money, and it'll make even more so on down the line.
We chatted with the elusive Hollywood director himself recently. Wanted to get his take on the big-budget flick and why (in our opinion) most movies are just sucking nowadays...