Samantha Ronson: Author?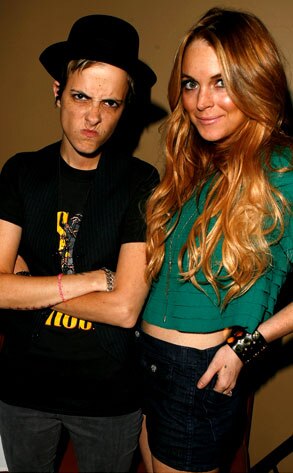 Jeff Vespa / Getty Images
Is Lindsay Lohan's closest companion about to pen a tell-all tome?
"Well, she's certainly telling friends she's planning to write a book," said a source close to club DJ and Lohan pal Samantha Ronson. "It's supposed to be about her, allegedly. But come on, you know Lindsay will be all over that book. She's the only one people want to read about."
Lindsay's father, Michael Lohan, says he's also been told that Samantha is writing a book, though he hasn't spoken directly to Lindsay or Samantha about it. Still, he says he is already furious over the notion.
"I've shut up about this long enough," Michael said. "She's using my daughter. People never even knew who Samantha Ronson was until she met Lindsay. She was just some L.A. DJ. And now she's writing a book? I am at wit's end with this stuff. This is not in Lindsay's best interest."
Calls to Samantha Ronson's office and to Dina Lohan were not returned.
No word yet on a possible publisher for Samantha's work. But Michael is still hoping Lindsay will quash the idea before it gets too far.
"Let's just say I hope Lindsay starts opening her eyes and realizes who the people using her are," Michael said.