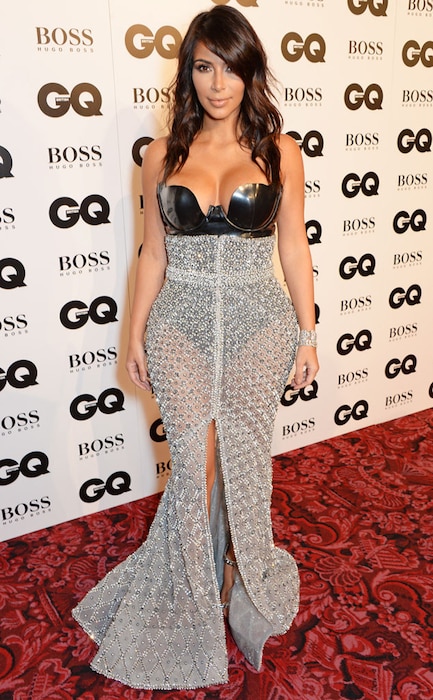 David M. Benett/Getty Images
You've got to give Kim Kardashian West credit for one thing—she knows her audience. The Keeping Up With the Kardashians star hit the GQ Men of the Year Awards in one of her sexiest combos to date.
Once again, she's rocking a neckline that makes those tatas pop. Per usual, it's a palette of blacks and greys. And given her track record for undie flashing, we're not at all surprised by the see-through skirt.
But there's something more daring and diva-like about this design, and whatever it is, we love it.