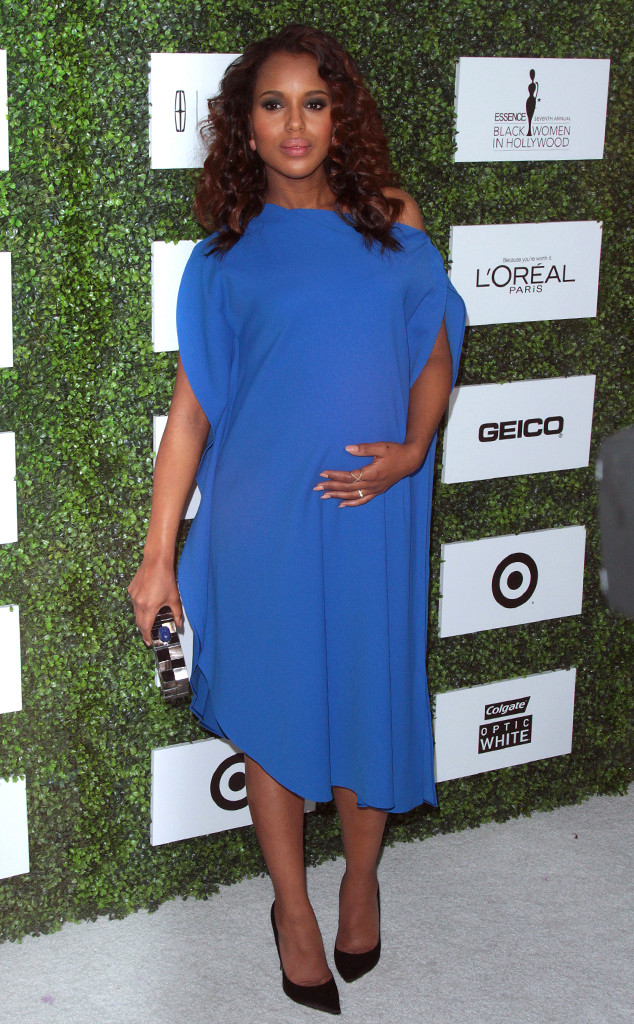 Adam Orchon/Sipa via AP Images
It's official. Kerry Washington can do no fashion wrong. First she turned her Scandal character's tan trench coat into the world's most fashionable TV costume, then she rocked a midriff top with a giant baby bump and now there's this! No matter how you slice it, that is just one large piece of blue fabric with two arm holes in the sides, and she still. looks. amazing!
No offense, Calvin Klein. We're sure there was some tailoring involved. But we're also pretty convinced Kerry could have made this out of her spare bedroom top sheet.