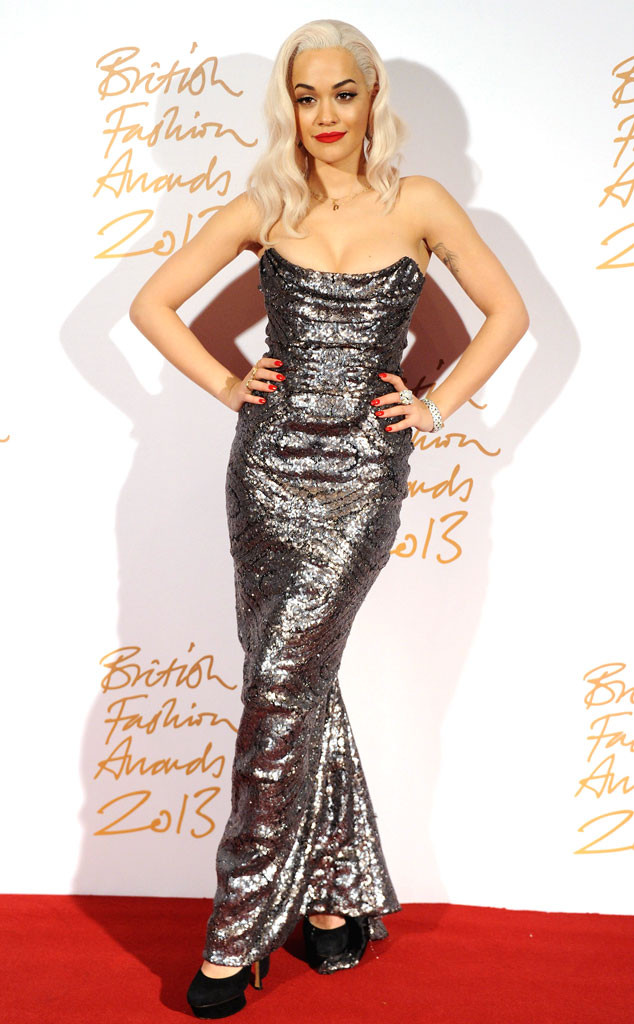 Stuart C. Wilson/Getty Images
We hate to be sticklers for something as simple as shoe, but in this case Rita Ora has committed and official fashion offense. The shoes don't always make the look but they can certainly break it.
The "How We Do" singer has really turned things around in the style department as of late. She went from shower curtain skirts and oversized T-shirt dresses to gorgeous column gowns like this Vivienne Westwood stunner first worn by Diane Kruger for the 2012 Cannes Festival, but apparently her feet haven't caught up with her body.