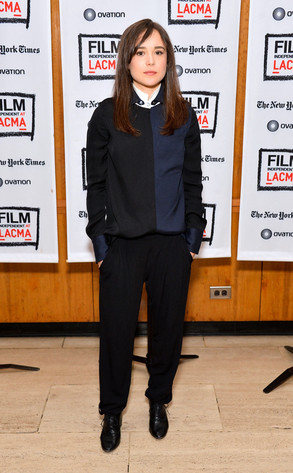 Amanda Edwards/WireImage
We hate to be so harsh about the actress who brought us Juno, but Ellen Page's black and blue makes her look like she's part of an incredibly sad circus act.
Something about the geometric black and blue shapes on her boxy top paired with the way-too-baggy pants says Bozo got a giant bruise. Yes, there's a mod feel to the style, and yes, we respect the Touchy Feely actress for bucking the tight and shiny trend, but this is taking things too far into costume territory.
Though, if Ellen Page ever did join the circus, we'd be the first in line to get tickets.