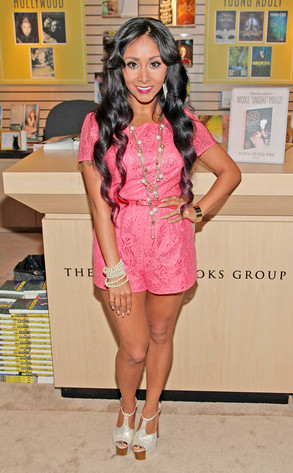 Taylor Hill/Getty Images
Looks like motherhood has turned Snooki's life and style upside down.
We're as shocked as we are pleased to see the Jersey Shore star in this figure-flattering jumper.
Not only is the ensemble an appropriate length—even with those sky-high sandals—but it's not in leopard print, red leather or shiny purple latex!
Looks like baby Lorenzo is responsible for the greatest makeover of our time. Somebody better get that kid a TV deal...