Batten down the hatches South Beach, the Kardashians are back in town!
Out of Time?
It's been a rough season for Scott and Kourtney. In the finale, during an emotional conversation between the beleagured couple, Scott uses some pretty troubling body language. What do you think it says? Watch the clip, take the poll!
Online Exclusive Video
See what's shakin' as Kourt and Khloé get some Miami rooftop poolside R&R. Watch the exclusive bonus footage now!
Disick's Style Poll
Key lime blazers to peach suits, Scott Disick's distinct sense of sartorial splendor cannot be denied. But it can be dug or dissed! Check out the gallery, then sound off in our poll.
Kardashian Tweets
KourtneyKardash: ?@RyanSeacrest: Last hours w/ my iphone 4? transferring my stuff over to a 5 now. Will miss u old friend? ugh I need to do this to...
47 mins ago
KourtneyKardash: Pow! http://t.co/mPmTWKuNlo
1 hr ago
KourtneyKardash: More stripes @paigedenim and a pop of red @alice_olivia! http://t.co/lyMEk3ya1Z
1 hr ago
KhloeKardashian: Focused man http://t.co/VVPZFU5TeL
1 hr ago
KimKardashian: A big night in NYC! http://t.co/2U58nLCIlN
1 hr ago
KourtneyKardash: Striped jeans and my gorgeous red bag from @alice_olivia! http://t.co/JVqhz6BEZx
1 hr ago
KourtneyKardash: A charming instagram giveaway... http://t.co/YDxwwVCqr0
2 hrs ago
KhloeKardashian: Family album... http://t.co/Z4SDwdcetf
3 hrs ago
KimKardashian: My final trip... http://t.co/UH2skMVG4R
3 hrs ago
KourtneyKardash: I love a good Farmer's Market outing! http://t.co/vGsmQPz5sT
4 hrs ago
KhloeKardashian: Up in the gym just working on my fitness! http://t.co/G0Gtwb2aQy
5 hrs ago
In the Know!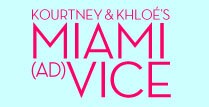 Kourtney and Khloé are dishing on the hottest spots to dine, play and work out in sizzling South Beach in Miami (Ad)Vice.
Which K. sis are you most like? Take our quiz and see!
Play now!
Play Now!
Take a good long gander at the girls. We've tweaked their photo—can you find the changes?
Just how much do you know about this hot Hollywood family? Test yourself with our crossword puzzle and find out if you really have been keeping up with the Kardashians.
Play now!
Hit the Afterparty
Did you miss the season-premiere Twitter viewing party? Check out the archive now!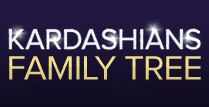 See if you really have been keeping up. Try to get all the members of the Kardashian clan in the right spot on their family tree.
Play now!
Keep Up!
Never leave home without Kourtney & Khloé! Text MIAMI to 44264 to get pics, wallpapers and more, right on your mobile phone! Standard rates apply.
Follow Kourtney and Khloé