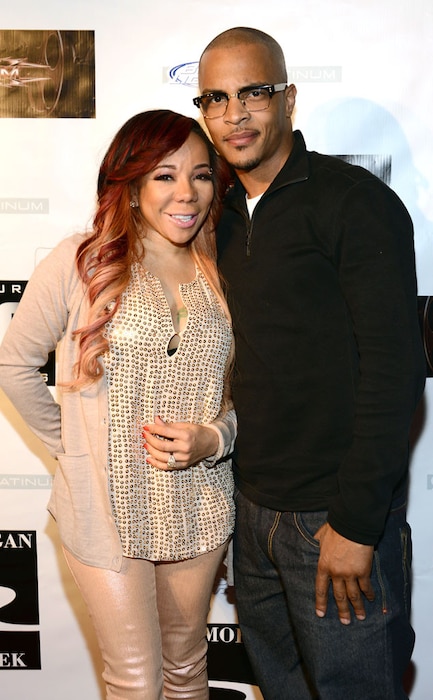 Araya Diaz/Getty Images for Emmett/Furla/Oasis Films
T.I. says in a heartfelt birthday message to ex Tameka "Tiny" Cottle that while he may have "f--ked up," he will never change the way he regards her—as one of his best friends.
Tiny, who turned 42 Friday, filed for divorce from the 36-year-old rapper last December after six years of marriage. The couple shares seven children, including his three kids and her daughter from previous relationships.
"Happy Gday to my beautiful lovely lil loud mouth, argumentative know it all, s--t kickin, Cap ass Southside Patna," T.I. wrote on Instagram Friday, alongside a slideshow of photos of the two. "@majorgirl As a couple We've experienced some of the greatest moments in our lives together & burnt a hole in a bunch of big bags of money, in some of the most beautiful places in the world. And while I may have f--ked up & still have so many more f--k ups in me on so many levels, one thing that's never gon change is how I consider you.... You are, have been, & always will be one of the Best Friends I have in the world."
Tiny responded by commenting, "Awe Big Daddy...can't do nothing but say I will always love u forever & day! Always said u were the man to make all my dreams come true! My one of a kind King/patna lol.. I'll let u slide this time with that one!! Anywho thx for Everything especially those 7 kids...now show up & show out like I know u to do!!"
She then added, "U still MY King...Mr. Harris..they should all know that."