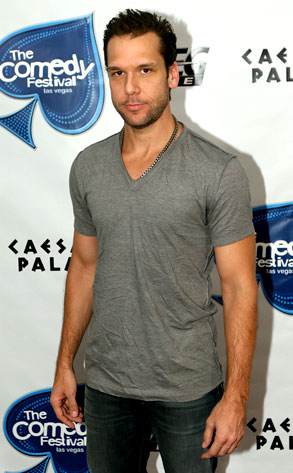 Jesse Grant/Getty Images
UPDATE: McCauley pleaded not guilty Wednesday to all charges and was ordered held on $3 million bail.
__________________________
Dane Cook's business manager has blown his chances at being Employee of the Month.
Cook's brother, Darryl McCauley, is set to be arraigned Wednesday morning on larceny and forgery charges for allegedly stealing millions from his little bro between July 2007 and December 2008.
McCauley, 43, was arrested Tuesday by Massachusetts State Police after a two-week investigation and charged with two counts of larceny of more than $250, forgery and larceny by continuous scheme.
Massachusetts Attorney General Martha Coakley, who would only confirm that the alleged victim was a nationally known entertainer, says McCauley transfered money from his client's account into his own without permission, at one point forging a $3 million check.
(Originally published Dec. 30, 2008 at 4:10 p.m. PT.)