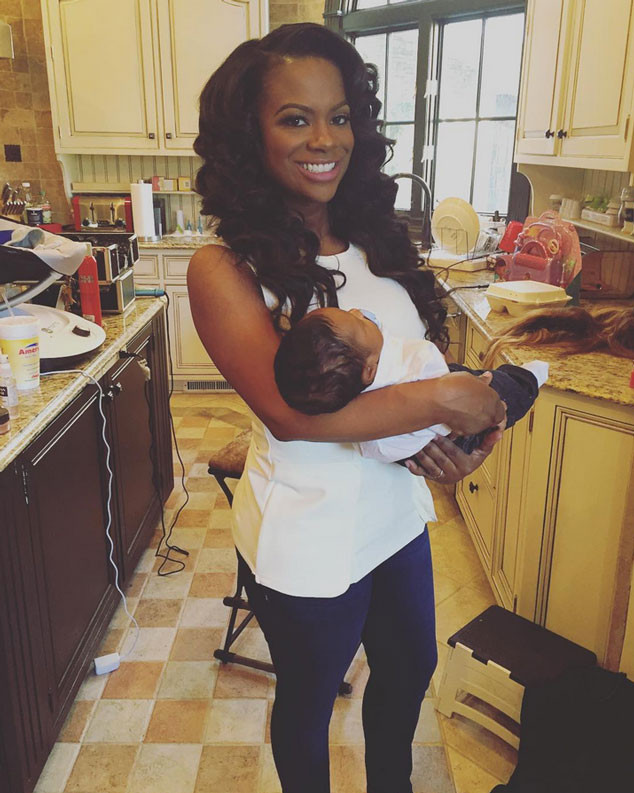 Instagran
Kandi Burruss' baby boy is truly turning into her greatest hit.
More than two months after welcoming her first child with husband Todd Tucker, the Real Housewives of Atlanta star continues to be in love with her little one, even if he has some inconvenient habits.
"He's awesome. I brought him to New York with me, so it's his first trip. He rode the plane and didn't cry," she told E! News. "He's a heavy eater. Non-stop. And he sleeps during the day and then tries to stay up at night so I need to figure out how to turn that around."
At least that gives mommy some time to work on her other projects including her new girl group, Glamour. Before we get into the R&B stars hailed by Kelly Rowland as the "Baby Destiny's Child," we had to ask Kandi about her body after baby.
After gaining about 10 pounds during her pregnancy journey, the Bravo star found dieting and breastfeeding was key to getting results.