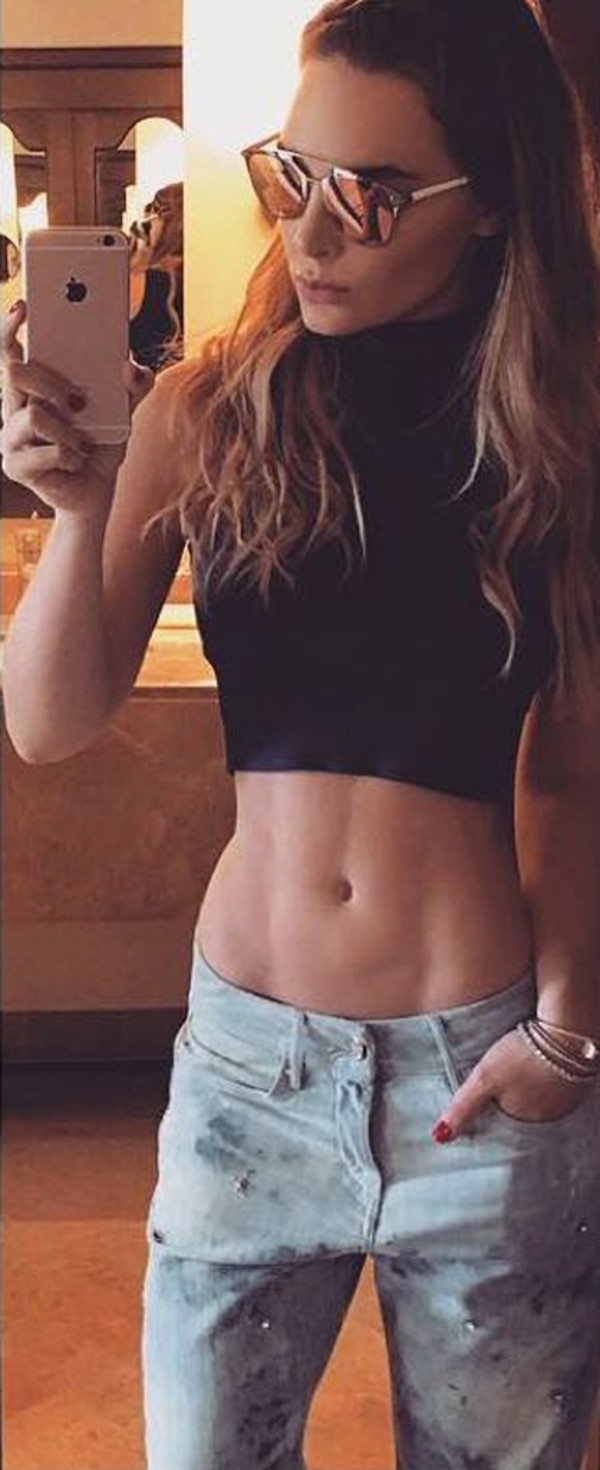 Instagram
What's that saying again, "If you've got it, flaunt it"?
Well, singer Belinda definitely has got some killer abs and she showed them off on Instagram in this mirror selfie.
But don't go hatin' on the Spanish-born Mexican beauty—she works hard to keep that tummy toned.
Belinda recently told Quien.com that does a lot of dancing while she's on tour, and her basic workout routine consists of cardio and tons of abdominal exercises.
The star also tries to eat plenty of fruits, vegetables and foods that are high in protein. At least once a day she likes to have to tea, which detoxifies her body.