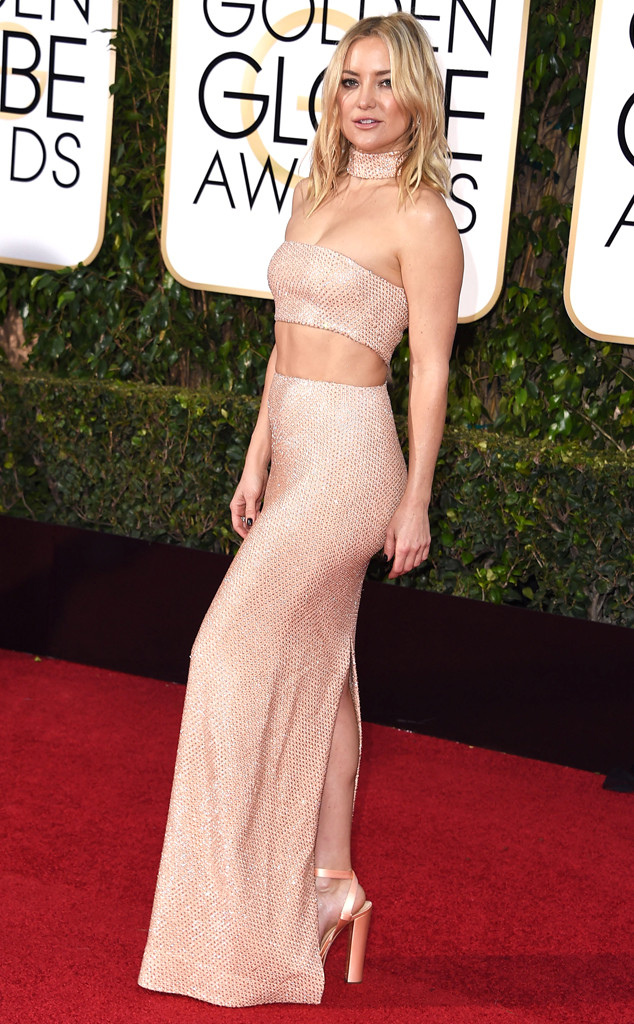 Steve Granitz/WireImage
There's no question about it—Kate Hudson is very comfortable in her skin.
Whether she's donning a crop top on the red carpet or revealing her bare bum on Instagram, the Golden Globe-nominated actress is clearly proud of every inch of her body. According to the 36-year-old mom of two, it's a quality that runs in her famous family.
"My family's always been a [very] comfortably naked family," she told Conan O'Brien while appearing on his late night show Thursday.
For the Fabletics designer, nudity is the preference now.
"I'd much prefer being naked than clothed," she told the host. "I just find clothes restricting. When I get home I just want to be naked."