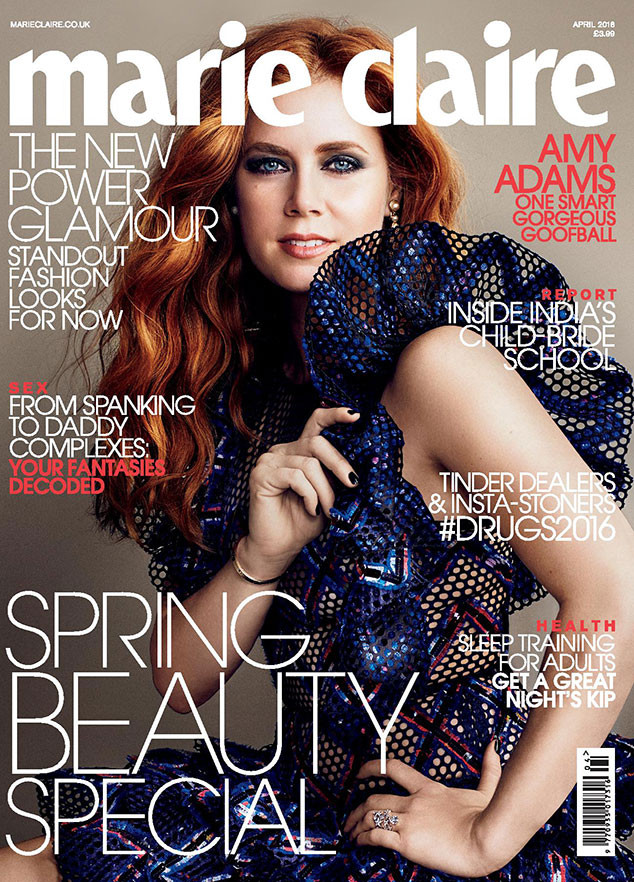 Marie Claire UK/Matthias Vriens-McGrath
Before they discreetly tied the knot in May, Amy Adams and Darren Le Gallo almost quietly eloped in Las Vegas. According to the actress, too much imbibing got in the way of their hustle to wed.
"We wanted to find a chaplain, go to the desert and get married at sunset," she revealed in the April 2016 issue of Marie Claire UK. "But to be honest, we got too drunk. Then it was just not going to happen."
In fact, their marriage didn't happen for almost a decade.
When the actors announced their engagement in July 2008, their rep told E! News the pair would wed sometime in the next year. However, those grand plans didn't quite come to fruition.
Instead, it took seven years, four Oscar nominations and a baby before they officially became Mr. and Mrs. The lovebirds of 14 years finally tied the knot during a quiet spring ceremony in Calif. in 2015. They welcomed their 5-year-old daughter Aviana Olea in May 2010.