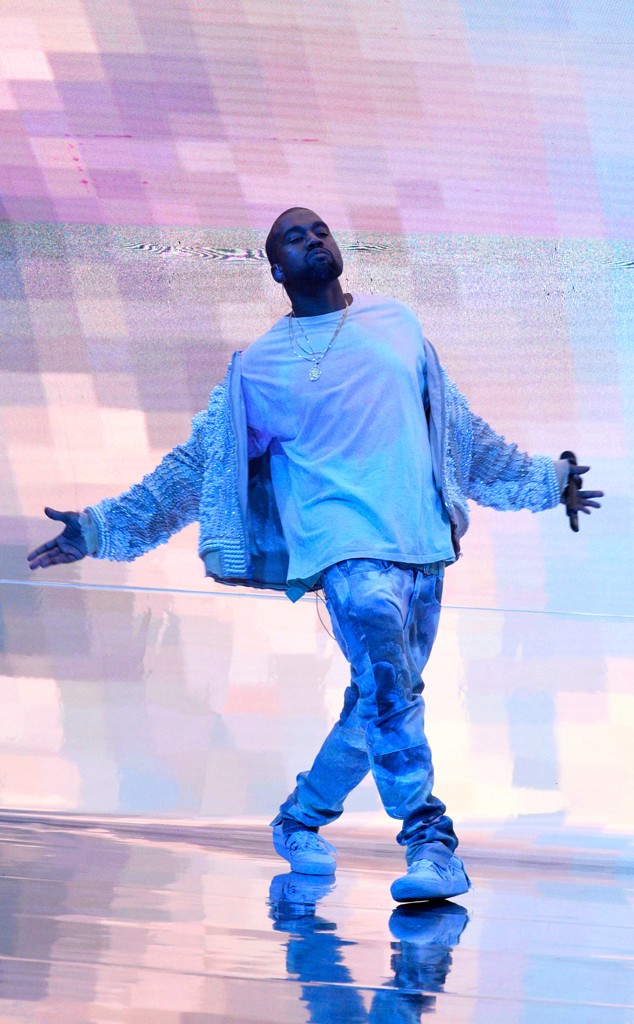 Dana Edelson/NBC
Kanye West is at it again…
The "Facts" rapper took to Twitter earlier today to vent his frustrations over a new subject matter close to his heart: public education.
Yeezy's latest social media rant comes on the heels of reports that he had a meltdown backstage shortly before performing on Saturday Night Live this past weekend.
And while the Grammy winner didn't exactly address the rumors, a source tells E! News that West was "rightfully upset" after a last-minute change to his set.
"Someone in the crew dismantled his stage without talking to him," our insider reports. "Kanye had an exact look planned for his set…The producers were apologetic to him. There was a miscommunication, things smoothed over and he performed as planned."