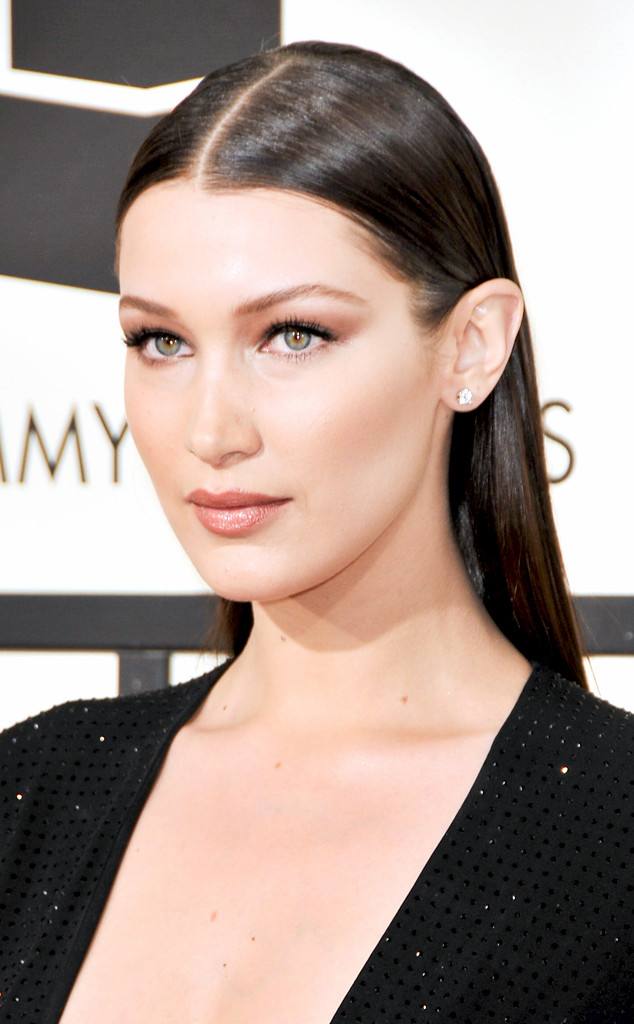 Sthanlee Mirador/Sipa USA
You would never guess (just by looking at it) that Bella Hadid's neutral 2016 Grammys makeup look took 17 products to create. Yes, you heard right: 17.
Celebrity makeup artist Vincent Oquendo said the "inspiration for Bella's makeup look was a modern, bronzed Italian sexbomb in La Dolce Vita." To that we'd say mission accomplished considering her face was a favorite, but do you really need that many products to achieve the look? The below tutorial says yes, but an easier adaption is certainly possible.
Read on for a step-by-step guide on how to achieve this extensive yet subtle look.