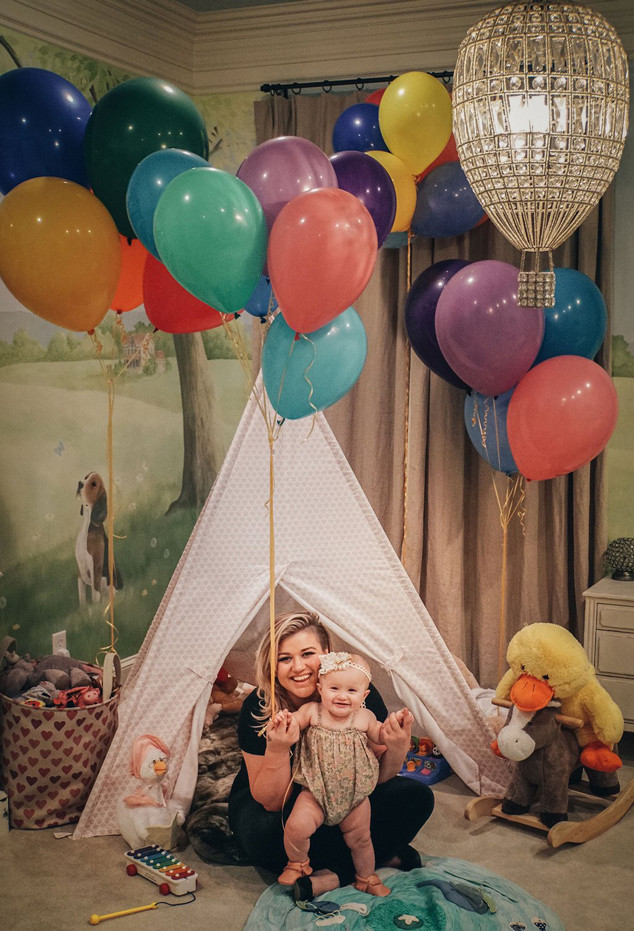 Twitter
Kelly Clarkson is expanding her résumé!
The American Idol winner announced on Twitter Tuesday morning that she is officially a singer-author. River Rose Blackstock's mom revealed she has written a children's book called River Rose and the Magical Lullaby, which will hit shelves in October. The pregnant star has been dropping clues over the past week, all of which involved her adorable baby girl.
"I'm officially a children's book author! River Rose and the Magical Lullaby comes out this October! #NewProject," she tweeted.
Before sharing the big news, Clarkson posted cute footage and pictures of her daughter, but it was the actual video announcement that takes the cake. The "Since U Been Gone" songstress reveals she came up with the book while traveling all over the world with her 1-year-old, who would be too young to remember any of their exotic trips. The From Justin to Kelly actress started writing down memories so she could later share them with her kids.