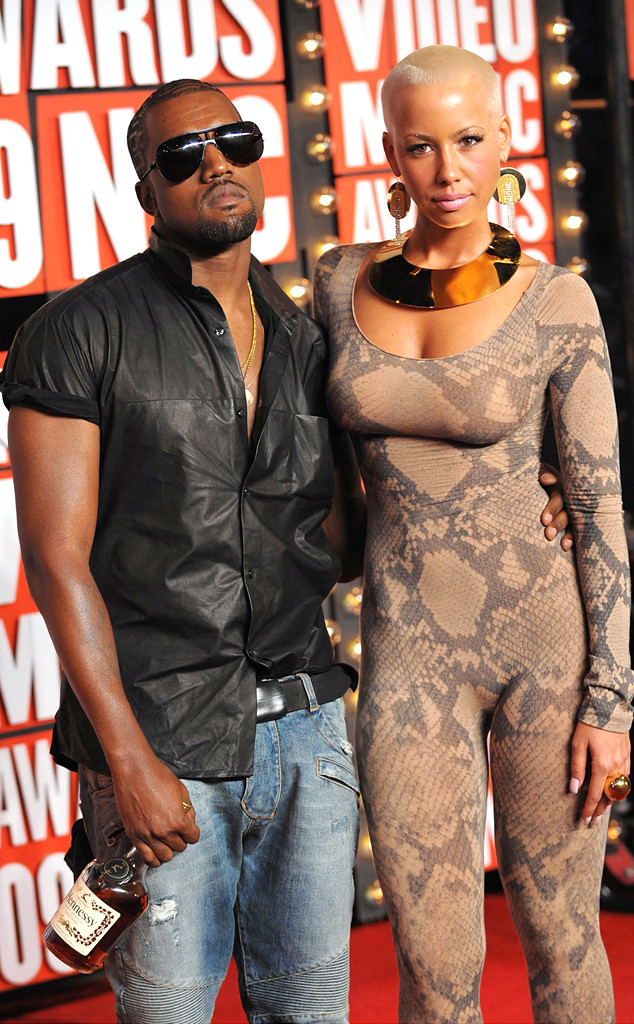 Dimitrios Kambouris/Getty Images
Some things are better left unsaid.
When Kanye West and Wiz Khalifa got into a Twitter dispute Wednesday, the rappers' mutual ex, Amber Rose, got caught in the crosshairs. Rose, never one to keep quiet, responded in kind by tweeting about West's alleged conduct in the bedroom. "Awww @kanyewest are u mad I'm not around to play in ur a--hole anymore?" she wrote, adding, "#FingersInTheBootyAssBitch." After West deleted his tweets "cause it's all about positive energy," Rose continued to call him out via Twitter. "Lol @kanyewest Now u wanna delete ur tweets cuz Muva has arrived?" the 32-year-old and author model tweeted. "#TwitterFingers #UrGettingBodiedByAStripperNi--a."
West waited 34 hours to respond to Rose's claims.
"Exes can be mad but just know I never let them play with my ass... I don't do that... I stay away from that area all together," he tweeted early Friday, adding, "I'm not into that kind of s--t... I like pictures and videos Me and my wife got the kind of love that can turn exes into best friends."
Rose has yet to comment on West's rebuttal.