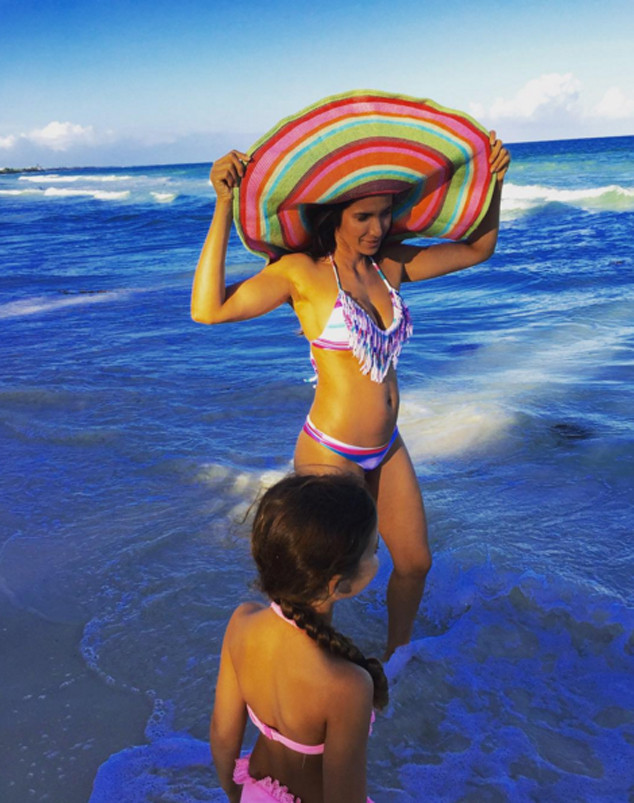 Instagram
Everyone cool your jets, and just let Padma Lakshmi live!
The famous chef shared a photo of herself while vacationing in Tulum, Mexico on Monday, wearing a two-piece bathing suit while frolicking in the ocean with her daughter. Although she looks amazing in our eyes, she took it upon herself to quiet any speculation over her tummy.
"Oh I don't care if it's almost sundown, I am absolutely going to embarrass you on the beach with this sombrero! #littlehands #littlecringe," she wrote before adding, "(and no I am not pregnant, I just like tacos, and burritos and enchiladas...!!!)"