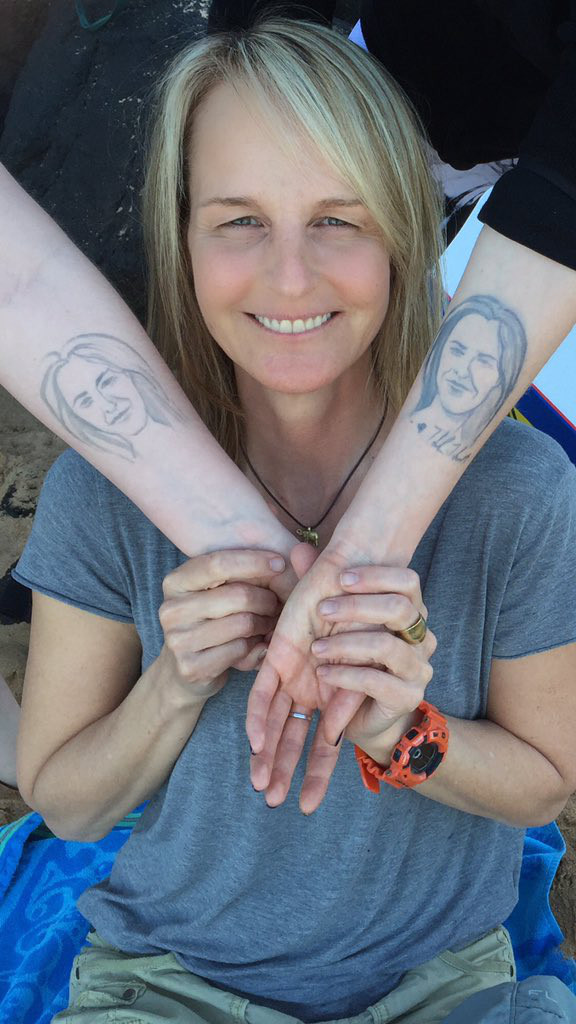 Twitter
And in today's batch of eccentric celebrity body art decisions…
Don't fret! This time we're talking the less-than-permanent variety. And it's actually pretty darn sweet.
Helen Hunt's 11-year-old daughter, Makena, and a friend have decked their arms in matching henna tats ...of the famous actress's face. (Must be a pretty close friend, not only because of the choice of ink, but because Helen referred to her "daughters" in her Twitter caption.)
The 52-year-old actress, who is smiling wide and holding the hands of both girls in the darling snap, wrote Sunday, "My daughters got henna tattoos. My life is so good."