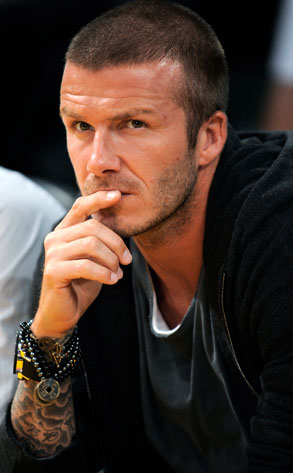 AP Photo/Kevork Djansezian
Follow his team or his fashion choices, but David Beckham apparently doesn't want you following his car.
After being pursued by paparazzi today in Beverly Hills, the soccer stud confronted a photographer, with a fight breaking out moments later between one of the soccer star's bodyguards and the shutterbug.
According to an eyewitness, Beckham went up to the car and tried to get the driver to come out. When the driver declined, Beckham's bodyguard went to the passenger's side and punches began flying.
The scuffle did not go unnoticed by the authorities. "They started fighting right in the street in front of the police station," an eyewitness tells E! News.