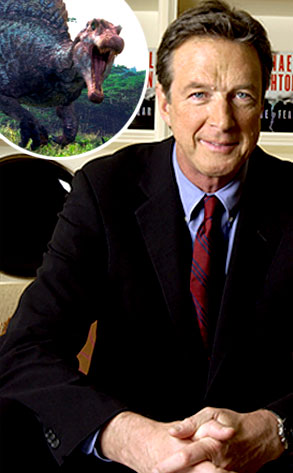 AP Photo/Jim Cooper; Universal Pictures
The gone-haywire theme parks of Jurassic Park and Westworld. The breakneck medical decisions of ER. The storm chasers of Twister.
All these and more came from the mind of Michael Crichton, the megaselling novelist and Hollywood titan, who died Tuesday of what was invariably described as a private battle against cancer. He was 66.
Crichton's 1990 novel Jurassic Park inspired the blockbuster Steven Spielberg franchise. The Andromeda Strain, Congo, Sphere and the Jurassic Park sequel, The Lost World, were among other Crichton books that made the leap from the page to the big screen.
In a statement today, Spielberg remembered being a young TV director assigned to show the young Crichton around the Universal Pictures studio lot.
A friendship was born. As was an abiding admiration.