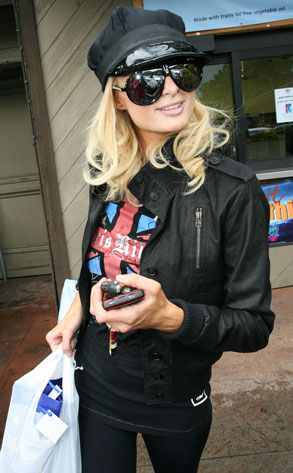 With record turnout expected in tomorrow's presidential election, Paris Hilton is ready to accept a big thank-you from the winner.
Speaking at the press day for her new organ-harvesting musical horror flick Repo! The Genetic Opera, Hilton told E! News that her Paris for President videos totally helped herd young folks in the booths.
"It's exciting to be involved in the biggest election in history," she said. "It encourages a lot of young voters to speak their voice and to vote."
Not only did she help mobilize the masses, but she managed to get, like, all kinds of important stuff and things into their heads.