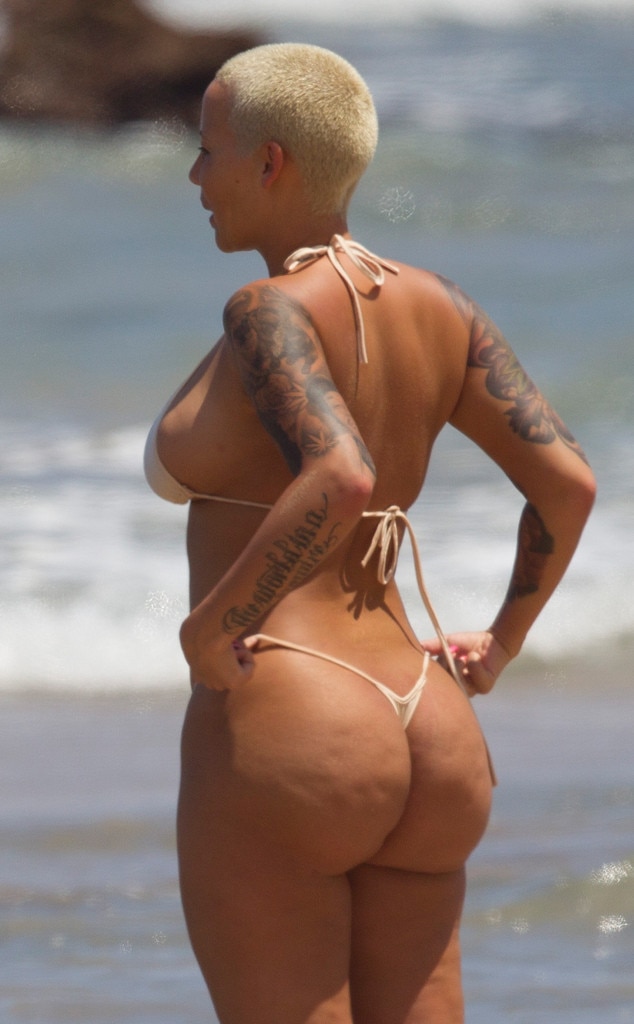 starsurf / Splash News
Amber Rose isn't ashamed of her body and she's keeping it real...sometimes.
The 31-year-old model recently posted on her Instagram page a photo of herself wearing a string, nude-colored thong bikini at a beach in Hawaii. The picture was taken by a celebrity photographer and looks rather, well, different from similar pics of herself in the same ensemble, minus her top, that she had shared online earlier this week. She later explained why.
"Yaaaaaas dimples on the booty!" she wrote. "Lol #StandUpStraightSoIKnowitsReal #BeautifulBabiesGiveYouBeautifulDimples #MILFIN."