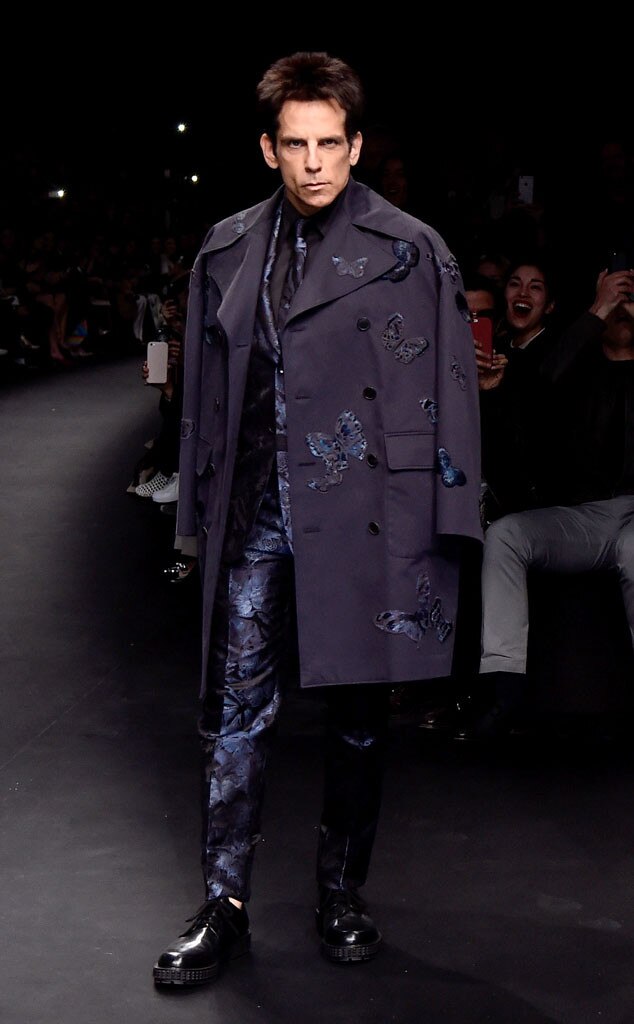 Pascal Le Segretain/Getty Images
It was the fashion show everybody was talking about.
Exactly two weeks ago, Owen Wilson and Ben Stiller took over Paris Fashion Week when they strutted their stuff in the Valentino runway show to announce Zoolander 2.
Looking back on the experience, Stiller can't believe he did such a thing.
"It was kind of surreal. It was sort of exciting," he told E! News at the premiere of While We're Young. "I mean, we've never done anything like that before, to be in an actual fashion show."