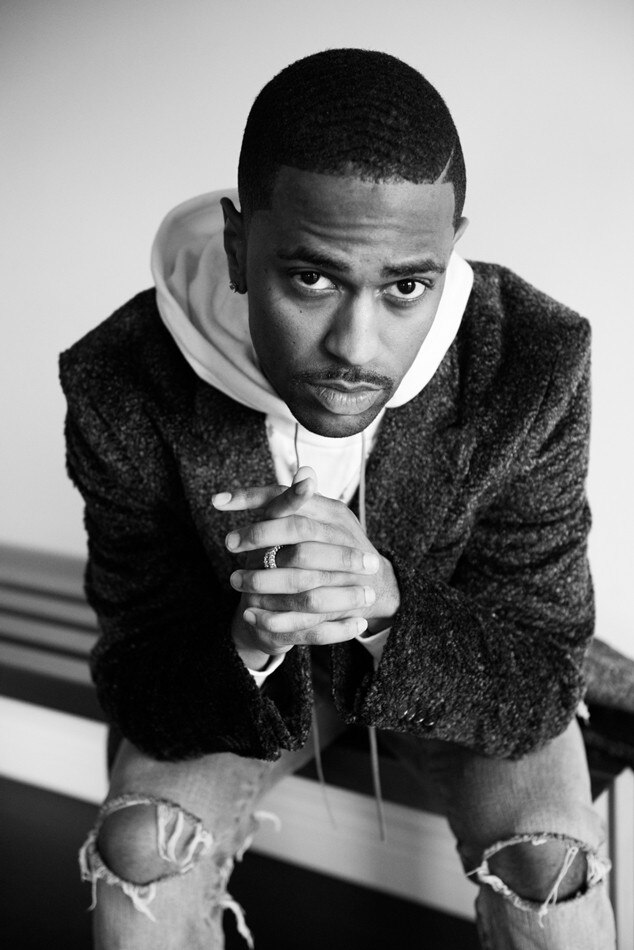 Courtesy The Coveteur
As it turns out, Big Sean is a very multi-faceted man.
The rapper (and Kanye West protégé) was featured on the most recent edition of The Coveteur, in which celebs let the website into their homes to pick through their closets and their brains. And we certainly learned a lot about Big Sean. Ariana Grande's main man showed off all of his most prized possessions, like bright gold winged sneakers, personalized Louis Vuitton trunks, a talking Master P doll, and a very extensive collection of headphones.
But it was the personal info Big Sean divulged that was the most interesting. The public knows a decent amount about the rapper, like how he started rapping in his hometown of Detroit, or that he really, really, really likes Ariana Grande. But until now, we did not know what kind of soap he liked to use. And we're better people with that knowledge.