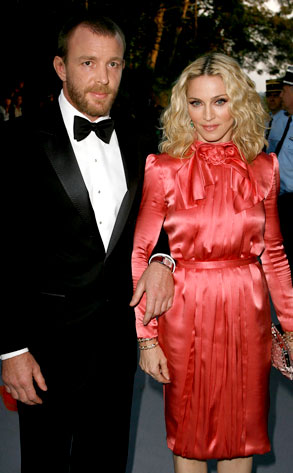 Jeff Vespa/WireImage.com
Call it a love diffusion.
Madonna and Guy Ritchie's marriage is on the fritz, with the 50-year-old Queen of Pop and 40-year-old film director announcing their plans to divorce.
"Madonna and Guy Ritchie have agreed to divorce after 7½ years of marriage," their reps said in a joint statement. "They have both requested that the media maintain respect for their family at this difficult time. A final settlement has not been agreed upon yet."
"It is sad," Madonna publicist Liz Rosenberg told E! News.
Word of serious trouble in the Material World bubbled over in August amid reports that she had a dalliance with Alex Rodriguez, helping to wreck his marriage. Ritchie refuted the claims at the 50th birthday party he threw for her, while Rosenberg insisted their marriage "does not need saving."