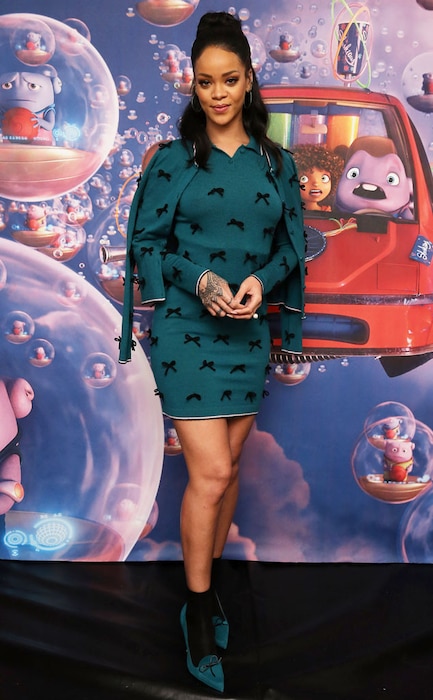 Neilson Barnard/Getty Images
Rihanna doesn't actually have to say it to say it.
The actress continued doing junket interviews for her upcoming animated feature film Home (which hits theaters next Friday) alongside co-stars Jim Parsons and Steve Martin, and during their sit-down with Time magazine the trio was asked what animated movies were their favorites growing up.
Martin revealed he was a big Peter Pan fan, both because he could fly and because he had a thing for Wendy (LOL!), and then RiRi answered—but her response was especially interesting because it also seemed to give a subtle dig at her infamous relationship with singer Chris Brown.