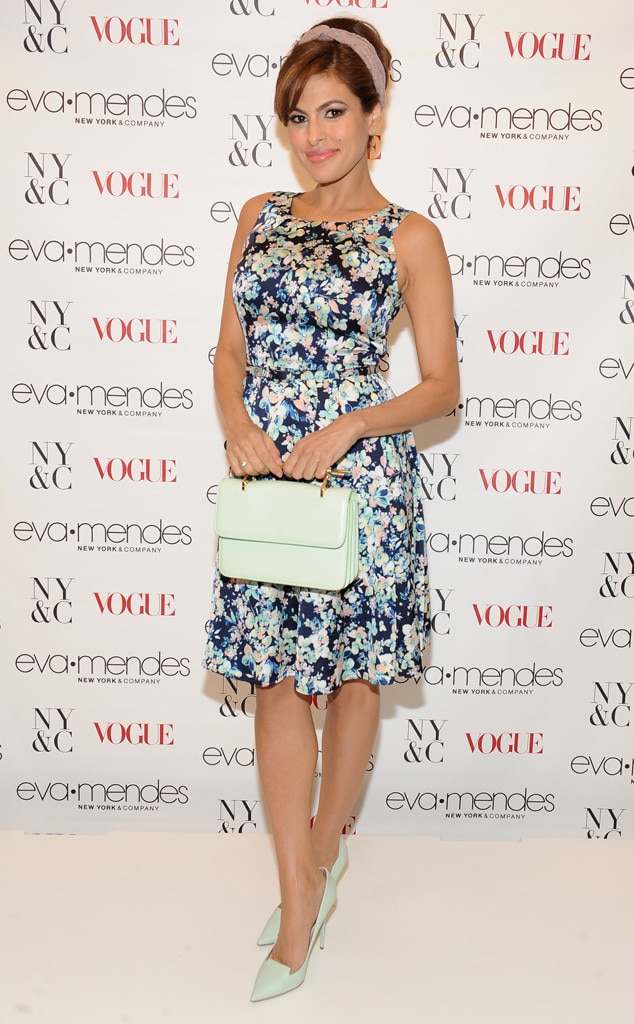 Angela Weiss/Getty Images for New York & Company
Motherhood is putting a lot of things into perspective for Eva Mendes, including just how appreciative she is for her own mother.
The actress revealed that her sleepless nights and long days with her baby girl Esmeralda can be grueling, but she also confesses that it's made her praise her mom that much more.
"Now I understand so much, my mother's never gotten more 'I love you so much mommy' texts, I mean, randomly… ya, I get it now," she told Extra during an interview, and adds that although the 6-month-old sleeps through the night now (yay!), there are still a few nights when baby Esme throws mama for a loop.
"But you never know, right, something random can happen and she's just suddenly not sleeping through the night and you're like, wait, I thought we were sleeping through the night, what's up?!" She laughed, "Why does it always happen at three or four in the morning?!"