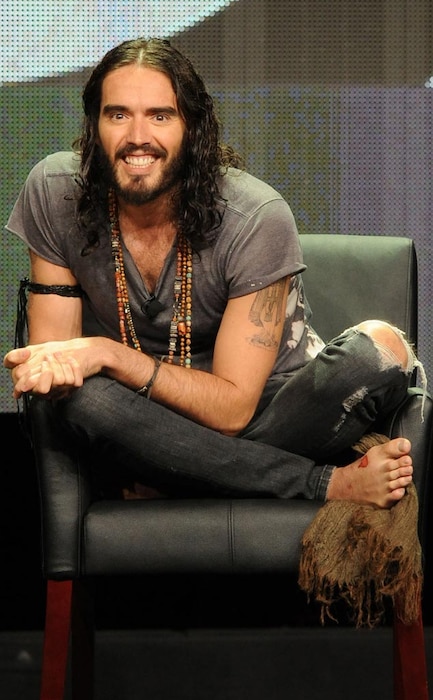 Frank Micelotta/FX
Russell Brand is bailing on his big night.
The 2015 SXSW Film Festival kicks off Friday night with BRAND: A Second Coming. Directed by Ondi Timoner, the documentary offers a candid view of the notorious British bad boy turned political activist. The filmmaker, who had complete creative control in the making of the movie, feared Brand would back out of the premiere—and she was right. "He watched it and he had a hard time—really hard time with it," she told IndieWire Friday. Timoner previously worked with Brand on a documentary short. "I really wanted him to be at peace with this film," she said of the longer feature, "but I don't know if he'll ever really be at peace with it. It's so raw and so personal and he's never let anything like this out before."
In a blog post published Thursday, Brand explained why he'll be M.I.A. at the festival.