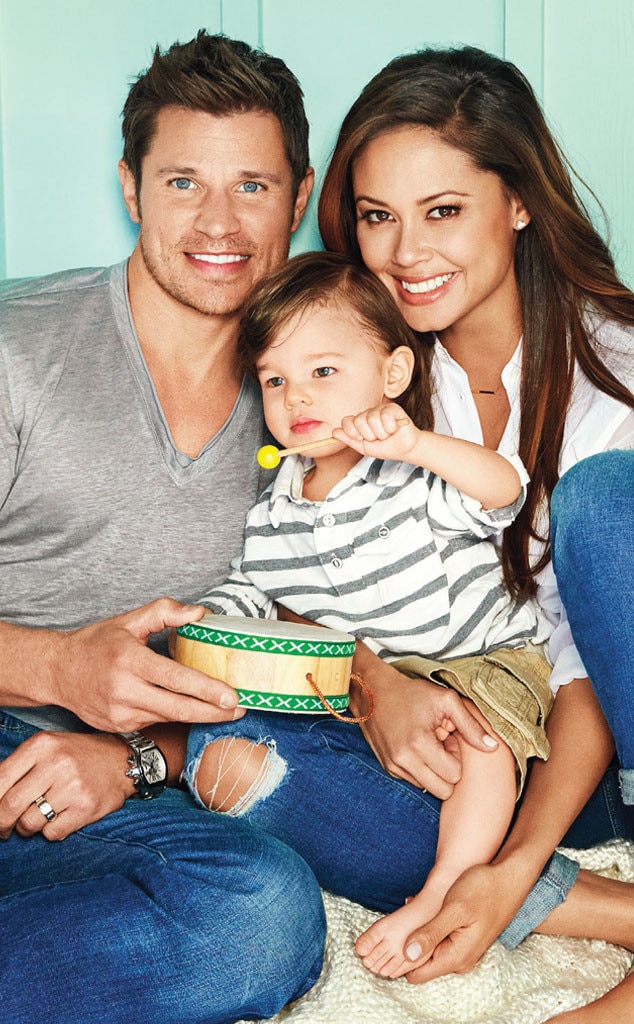 Parents Magazine/Chris Craymer
Nick Lachey and Vanessa Lachey have a newborn and a toddler, but (somehow) they've still got everything under control!
Daughter Brooklyn is 2 months old and son Camden is 2 years old, but as the dad told E! News Thursday, "It's not that crazy" in the Lachey household. "When you've had one, you kind of know a little better what to expect with No. 2!"
The Twix Peanut Butter spokesman pointed out that he and Vanessa "can kind of divide and conquer" with two kids, too. Admittedly, though, they realize they've "gotten lucky" as parents, because both Brooklyn and Cam "were both really, really, really good babies."