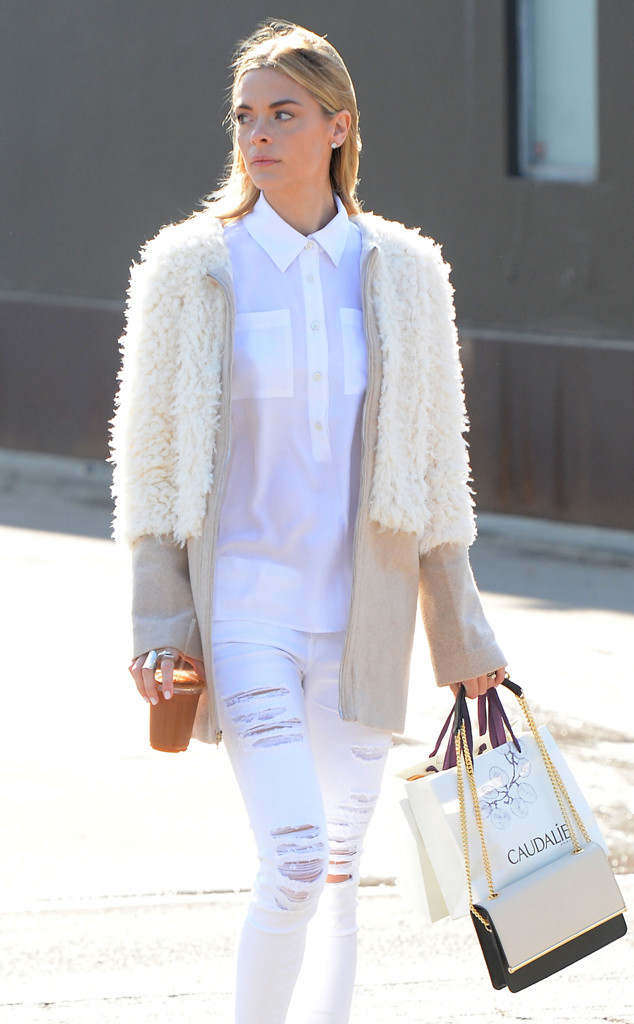 Whoops! Jaime King is on damage control.
The pregnant actress tweeted a semi-apology tonight after being part of a huge Instagram misunderstanding. "Social media may b the downfall of all or the love that connects us. I wish we all spoke the same language & I am sad & sorry when we don't," she wrote less than an hour ago.
So what happened?! Basically, Jaime took to Instagram tonight to write a lengthy and intimate post in response to a girl named Jessica, who incorporated the word "ho" in her comment on King's picture of Fiji water bottles, which was posted to remind pregnant women to stay hydrated (the post has since been deleted).
"I'm sure the people of fiji would like fiji water too but unfortunately they can't have any because some big business decided that they now own the water in fiji," the comment read. "But hey ho, keep paying top dollar for those bottles of water, as long as oppression isn't on your door step, am i right?"
King, who was offended by her choice of words, responded with the following: