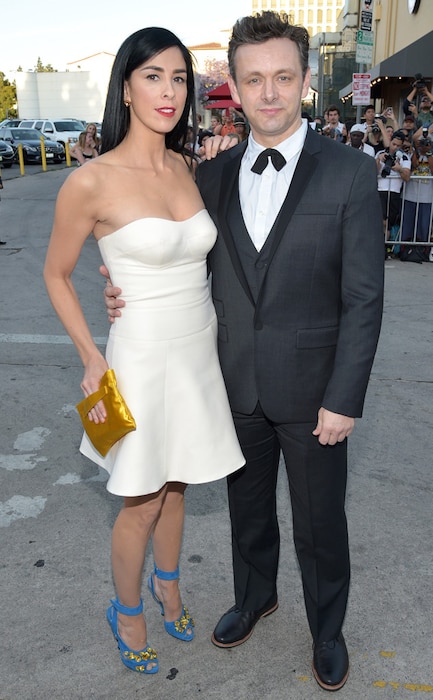 John Shearer/Invision/AP
Fun fact: Michael Sheen has a name for his penis!
And while it would be kind of amazing if he chose to give his male member a moniker after his Showtime series Masters of Sex (because duh, how perfect would that be?), it apparently has nothing to do with his show.
But we do know what Sheen calls his penis, and that's thanks to his girlfriend Sarah Silverman, who shared the news on Twitter.
"My boyfriend named his penis," the comedian wrote. "He named it 'The Great Christine Baranski.'"
(Yes, Christine Baranski, the Emmy-winning actress.)