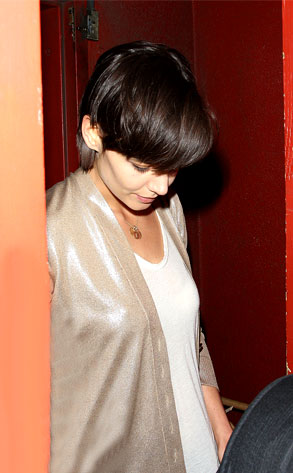 BAUER-GRIFFIN.COM
So much speculation over a two-inch trim.
Is Katie Holmes trying to look like Tom? Is she lamenting the temporary absence of BFF/style icon Posh? Or is she just doin' that inexplicable "I'm such a busy mom now that I must cut all my hair off" thing?
Or might it have something to do with a more unexpected stylistic influence?