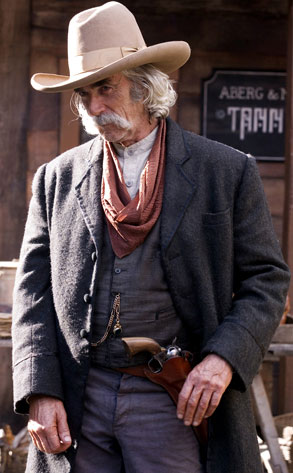 Laurie Sparham/New Line Cinema
Hello, fan club members. Even if you don't think you are a member of the Sam Elliott fan club, you are. Sam's credits include iconic movies like The Big Lebowski and Roadhouse. See, I told you you were a member.
But, dear members, I have some bad news. Sam was kind enough to offer his services to Chris Weitz's adaptation of The Golden Compass. He's great. The movie...not so much. If anything, it needs more of him.
There is a bright side: I got to talk to Elliott at the press junket, and it is my duty as a club member to relate the notes from this meeting. Giddyap!