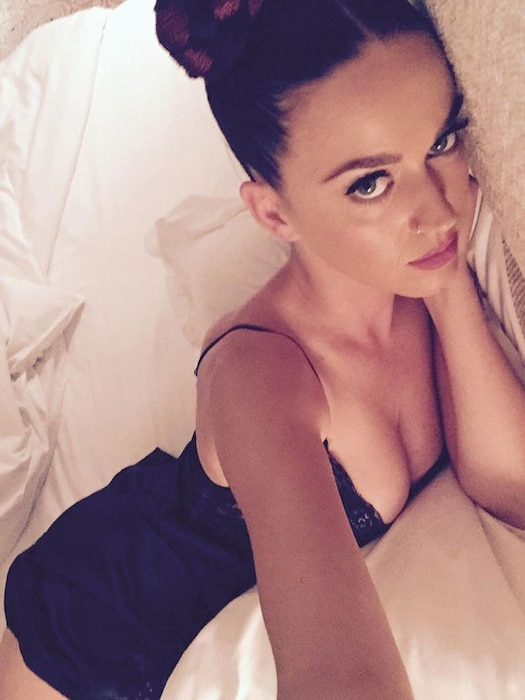 Instagram
Katy Perry wants you to know she's feeling very "Lolita"...again.
On Thursday, one of her days off from her current Prismatic World Tour, the 30-year-old pop star, who is currently in Australia, posted on Twitter a suggestive selfie. She appears in a cleavage-baring black lace lingerie while lounging in what appears to be a bed and giving a sultry stare.
"Feeling v Lolita rn [right now]," she said alongside the pic, which has been retweeted more than 24,000 times as of Thursday afternoon.
The "Firework" singer doesn't share selfies all that often and this one marks one of the raciest pics ever seen on her social media pages.
Russian novelist Vladimir Nabokov's 1955 novel Lolita, one of the most popular and controversial literary works in the world, depicts the sexual relationship between a man and his 12-year-old stepdaughter. Perry has talked about her "obsession" with the character Lolita. She even has her own branded set of false eyelashes named after her.