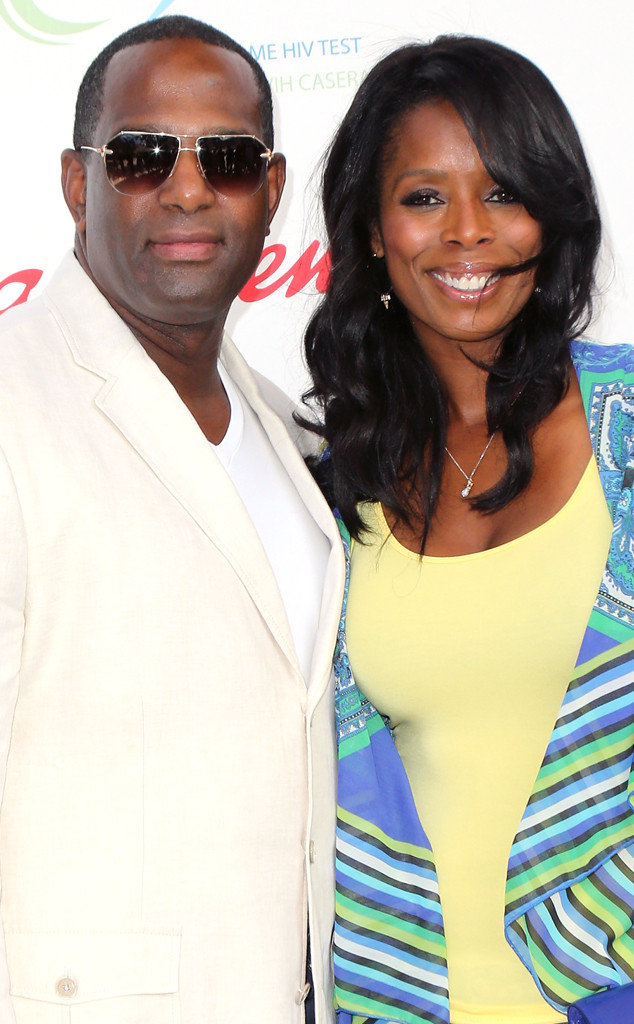 David Livingston/Getty Images
The law can be a funny thing.
Tasha Smith, who has appeared in a number of big- and small-screen Tyler Perry projects, must stay at least 2 yards away from husband Keith Douglas while they're in their home, according to a temporary restraining order obtained by Douglas against his wife of nearly four years last week.
"Court declines move out order pending hearing," is the scrawled explanation as to why part of Douglas' petition was granted and part has been so far denied. The hearing is scheduled for Nov. 24 at 8:30 a.m.