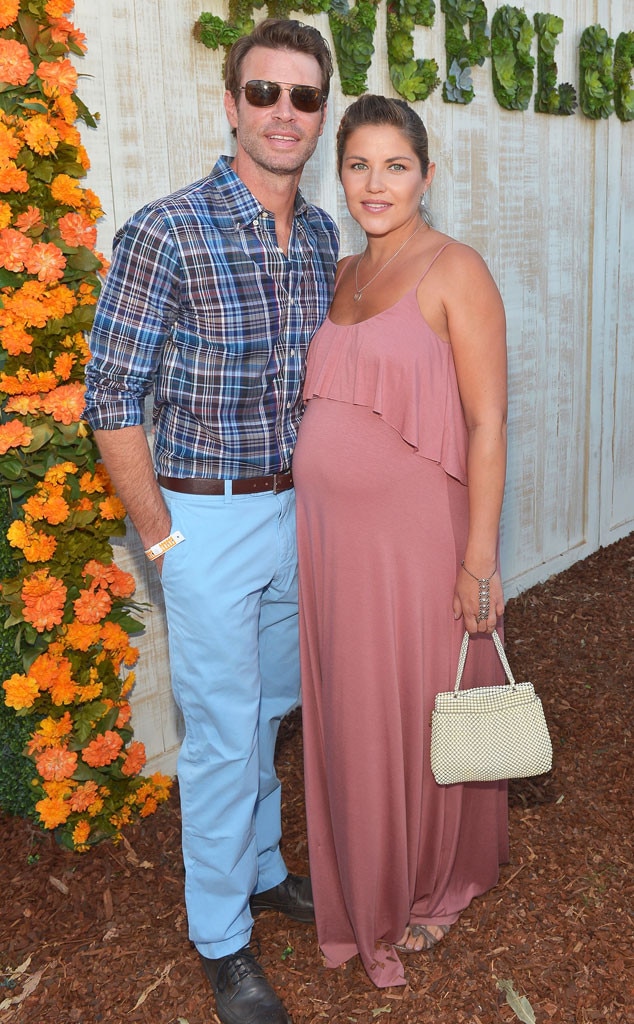 Charley Gallay/Getty Images for Veuve Clicquot
Scott Foley and Marika Dominczyk are now the proud parents of three children!
The Scandal star, 42, and the Brothers & Sisters actress, 34, welcomed son Konrad Foley on Nov. 13, his rep confirms to E! News. "The Foley family is overjoyed," the rep says. "Thank you for all of the well wishes!" the actor tweeted Wednesday. "@TheMeanChick and I are truly fortunate. And tired."
When Foley appeared on ABC's Jimmy Kimmel Live! Oct. 30, he revealed that Dominczyk's due date was near. "My wife actually told me, 'Don't turn your phone off!'" he relayed. "So, that's how close we are."
Given that Jimmy Kimmel welcomed his third child in July, Foley told the late-night host, "I could use some tips. I have two [daughter Malina, 4, and son Keller, 2], but you sort of forget what happens." The actor added, "I know that the first six months, if memory serves, is the worst time of your life. As happy as you are to have a kid, mind you, the first six months my wife and I fight more than we ever fight."
"Our relationship the first six months is based solely on guilt...We always have the conversation, like, 'OK, we don't both need to be up in the middle of the night. One of us should get some sleep so the other one can take care of the other two kids,'" Foley explained. "But I know that if I don't get up with her in the middle of the night, the next day she's going to be so tired that she's going to complain."