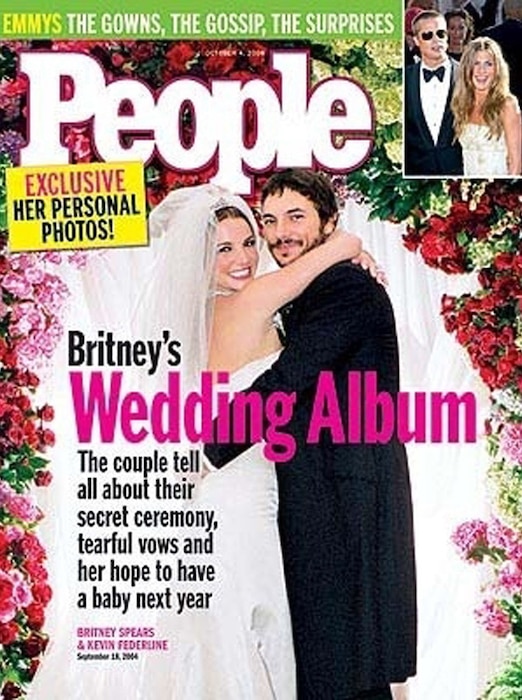 People
In case you missed the memo, history was made 10 years ago today: Britney Spears and Kevin Federline tied the knot.
And while the Chaotic couple called it quits after two years of marriage and two children back in 2006, the precious pair will always have a place in our hearts as will their adorable little boys—8-year-old Jayden and 9-year-old Sean.
So as we marvel at that magnificint wedding photo which appeared exactly one decade ago on the front cover of People magazine (a brunette BritBrit! K-Fed's old-fashioned tux! That dramatic veil!), let's take a trip down Hollywood's memory lane (notice the shot of Brad Pitt and Jennifer Aniston in the corner? R.I.P. Bennifer!) as we look back at the former lovebirds.