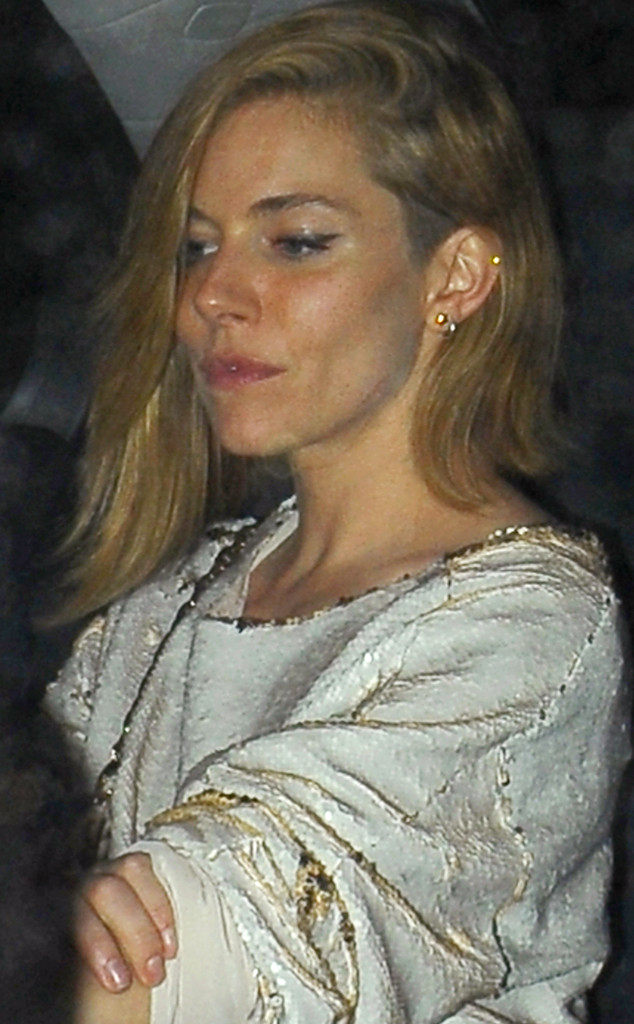 PacificCoastNews
You didn't think the bob haircut was going anywhere did you? OK, good—cause it's not.
Days after Miranda Lambert opted for a chin-length hairstyle, Sienna Miller followed suit. But unlike the country singer's new 'do, the actress' haircut isn't short and sweet. The star—who was photographed leaving dinner in London with longtime love Tom Sturridge—went with an asymmetrical long bob (aka lob), which fits her signature rock 'n roll style perfectly. She highlighted the layered effect by sporting a deep part to the left—something Jessica Alba also did when she was rocking a similar haircut earlier this year.
Miller kept her the rest of her date night look casual, donning black jeans, a gold-embellished Topshop sweatshirt and matching matallic peep toes.