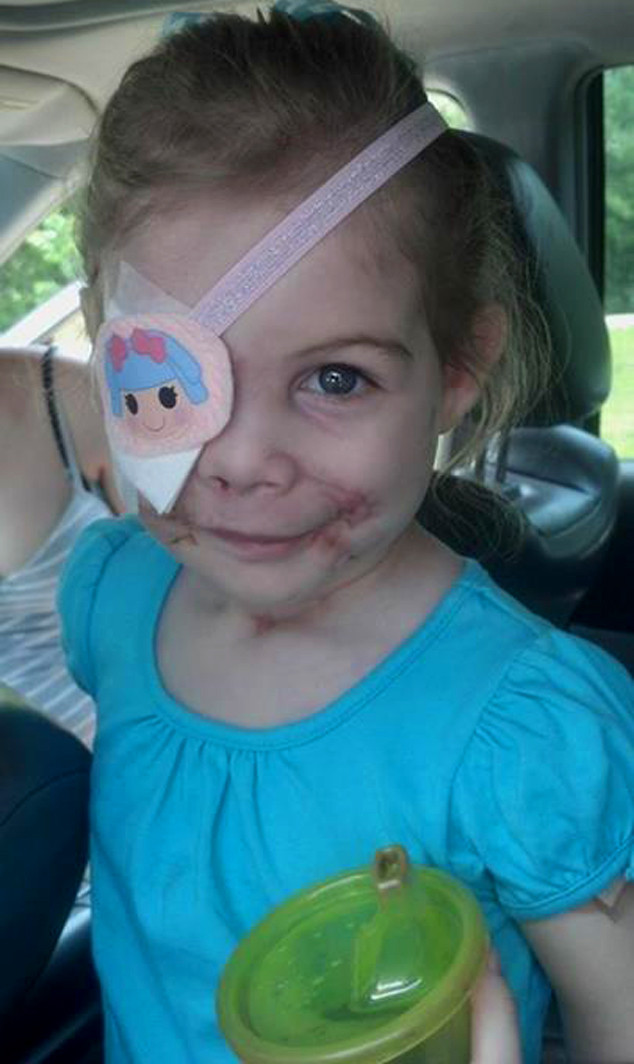 Facebook
Fair warning: When we first heard about this story, it made us so angry we had tears in our eyes. And we anticipate that anyone reading this will have the same reaction.
Victoria Wilcher (pictured above) is an adorable 3-year-old girl from Harrisville, Miss. A couple of weeks ago, she was attacked by three pit bulls that got into her grandfather's house, and she had to have surgery to fix her broken jaw, nose and cheek bones and she completely lost her right eye.
Last week, her grandmother Kelly Mullins took Victoria to a KFC in Jacksonville to get something to eat after a doctor's appointment. After they ordered their food, Kelly alleges that an employee asked them to leave because Victoria's scarred face was upsetting diners.