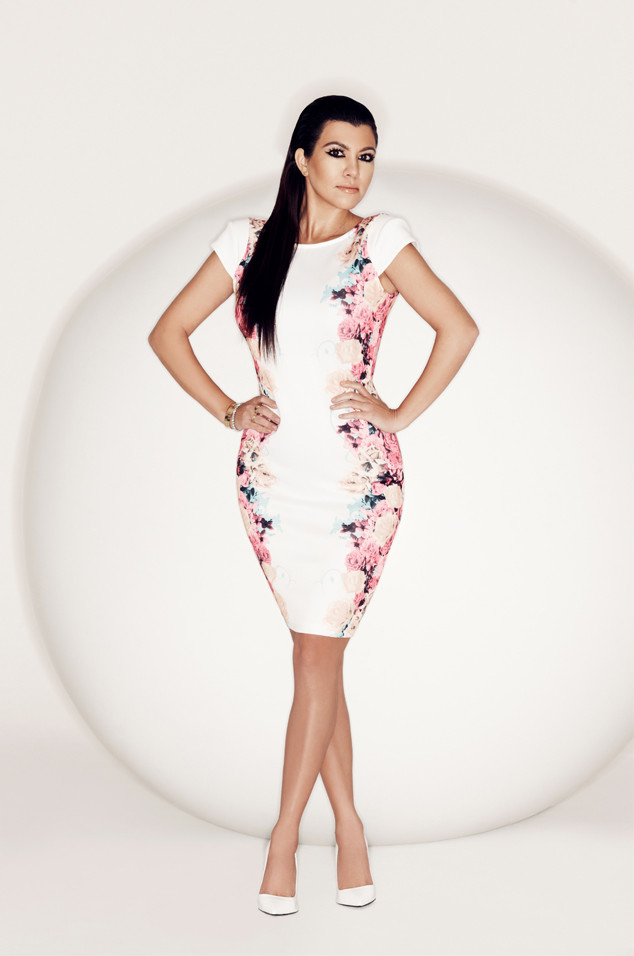 Redbook
Kourtney Kardashian has learned a thing or two about parenting since welcoming son Mason Disick in December 2009 and daughter Penelope Disick in July 2012. Luckily for her little sister Kim Kardashian, the 34-year-old Keeping Up With the Kardashians reality star and boutique co-owner was more than happy to share some words of wisdom both before and after North West was born on June 15, 2013.
"I probably said more before she had her baby, like what was essential to get," Kourtney says in the April issue of Redbook. Since then, the 33-year-old has found her own rhythm. Per Kourtney, "I think once you become a mom, your instincts kick in so far as what to do and how to handle everything."
Given that she was the first of her siblings to start a family of her very own, Kourtney looked to her mom for advice. But as viewers of her family's E! reality show can attest, not all nuggets are gold. So what's the best tip Kris Jenner ever gave? "To always wear a matching bra and underwear," she says.