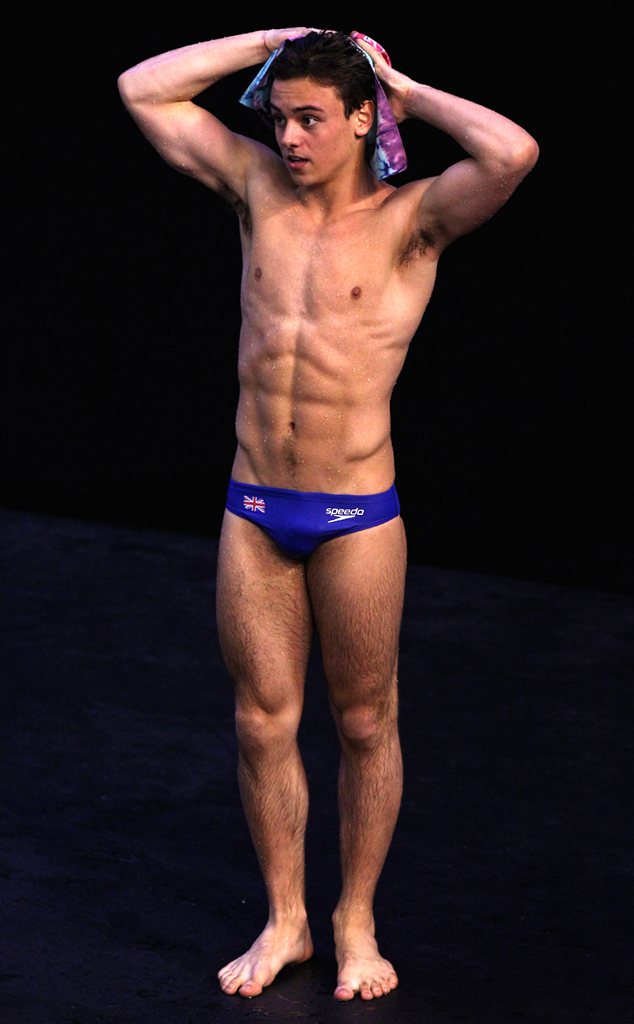 Clive Rose/Getty Images
Well, look what we have here!
It seems that Olympic diver Tom Daley was photographed by his bestie while taking a shower. Sophie Lee, Daley's BFF, snapped a pic of the 19-year-old's backside and shared it on Instagram.
Lee is also shown in the image, making a duck face and pointing at her friend's bum.
But it looks like Daley wasn't too keen on having the world see his bottom, as the steamy snapshot was deleted just moments after it was originally posted.